Del Prado & Partners Solicitors
Del Prado & Partners Solicitors
About
Del Prado
&
Partners Solicitors
Our Clients can appreciate all our efforts by observing the results through complete and continuous information on the progress of their cases and solutions to any problems that may arise during the proceedings.
I would like to invite you to a personal meeting, where you will verify by yourself our ability to resolve legal issues that have been a traumatic procedure for others and that they have not been able to address. We consider that we resolve every matter efficiently and simply. The opinion of our clients is what makes us an effective firm.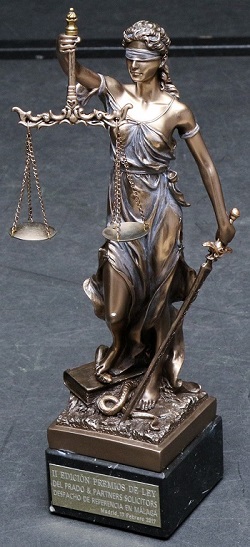 Preparation:
Achieved through years of theoretical training.
Tenacity:
Inspired by the ability to solve problems, no matter how difficult they may seem and no matter how much effort it takes.
Experience:
Thanks to which all Lawyers broaden their knowledge on a case-by-case basis.
Specialization:
Each Lawyer focuses on a specific field of law, which he/she masters in depth.
Close relationship with each client:
Getting to understand the real situation in which our Client finds himself, undoubtedly crucial to act in the most convenient way for him.
Trust:
In order to achieve a Client-Lawyer relationship it is essential that the Client feels that they can entrust us with their legal matters.
Effectiveness:
So that many theoretical problems are solved more effectively by a middle way that shortens the hard, long and sometimes arduous legal procedure.
Independence:
Because we defend no interests other than those of our Clients. These are the virtues that distinguish our Firm from the rest, as well as the approval of our services by our Clients.

Alhaurín Office: +34 952 49 19 96
Nerja Office: +34 952 52 72 74
Fax: +34 952 59 72 02
Ctra. de Cártama, 32 bajo, ES-29120
Plaza Cavana 5, bajo, Nerja ES-29780